Product Information: Drive Thru Display
FLASH

RIGHT Drive-Thru Display is designed for outside installations in
the Drive-Thru.
The universal brackets allow for installation to any
Confirmation
Order
Screen Housing or Menu Board System.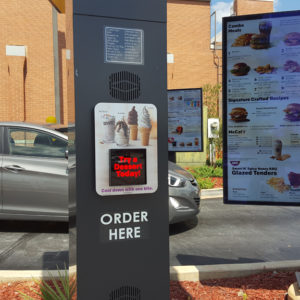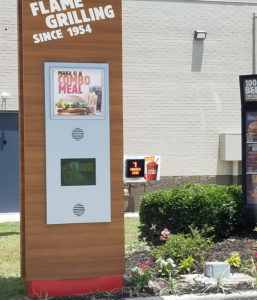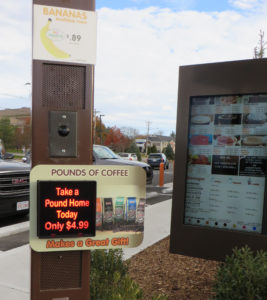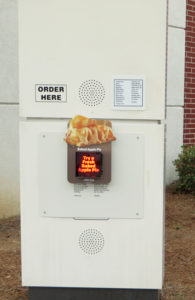 FLASHRIGHT Drive-Thru Display Package Includes:



1- LED Display with Power Supply


3-Product Insert Panels


1-Display Surround Panel


1-Storage Case for Insert & Surround Panels
(Allows for easy organization of Inserts for day-part applications)


1-Insert Panel Removal Key.
(No special tools needed-any standard key works)


2-Universal Mounting Brackets & Hardware Kit
(For any typical installation)


1-Year Warranty on Display and Power Supply

Product Insert Panel Samples
Changing the Insert Panel is a "SNAP!"

Inserts simply snap in & out from the front of the Display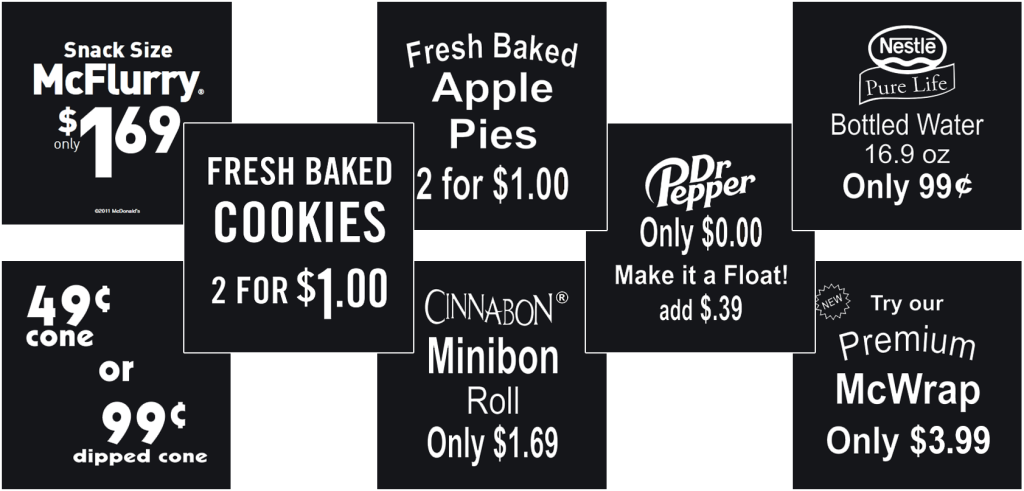 Product Specifications
High Impact Injection Molded Enclosure

Compact design: 5″w X 5″h X 3″d

36 Long-life, High-bright Automotive Grade LED lights

LED's automatically adjust to ambient light levels

Weatherproof enclosure & power supply

Designed for universal mounting

FCC/UL approved

Patent #9,336,698
Low Investment – High Quality – Backlit LED Design
It is recommended to use maintenance personnel or an area electrician for best installation results.